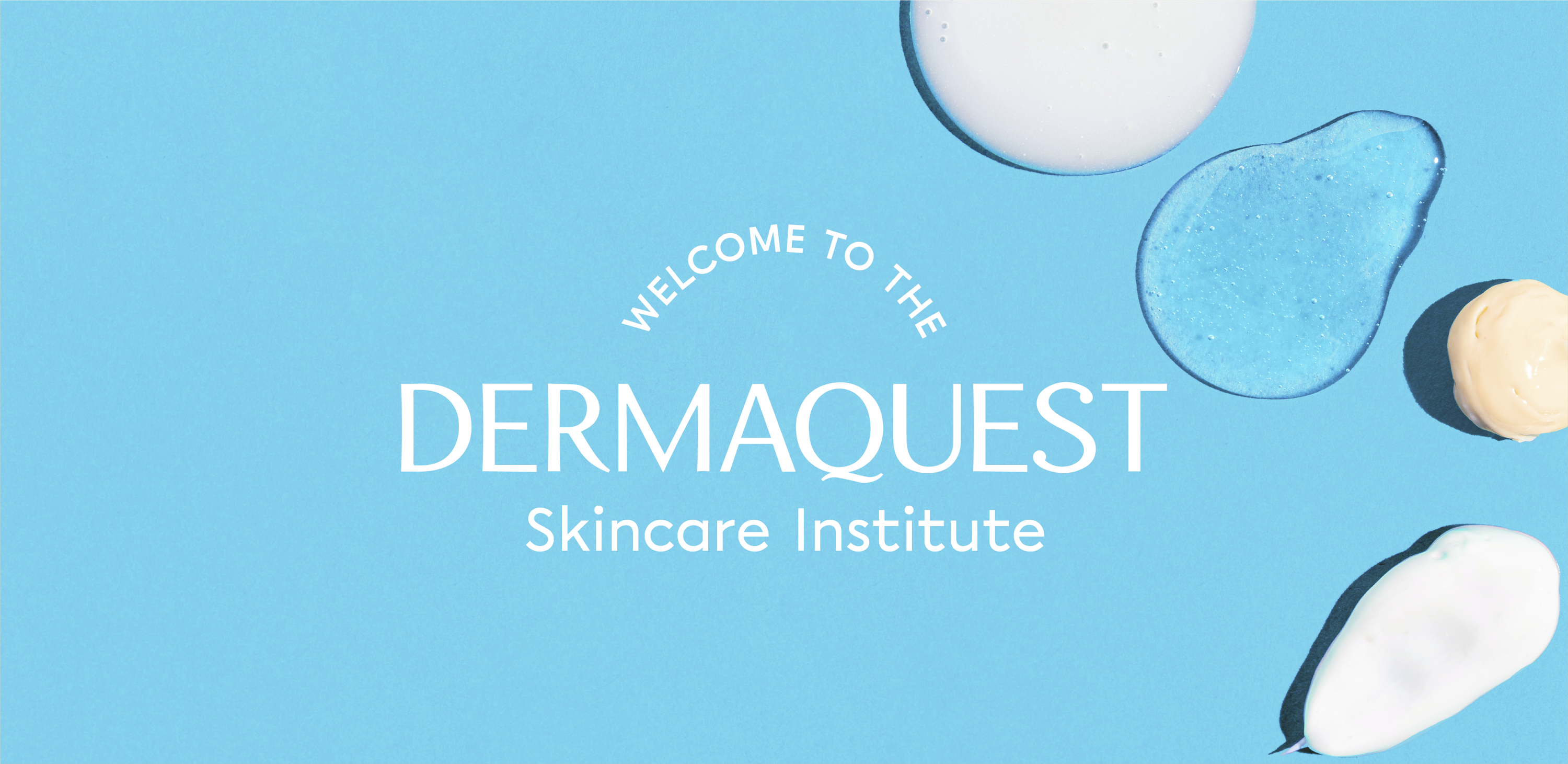 | | | | |
| --- | --- | --- | --- |
| Time | Topic | Description | Register |
| | | An Introduction to DermaQuest, leader in Plant Stem Cell Technology, Peptides and Antioxidants in products formulated manufactured and distributed under on e roof. Learn about our Advanced Delivery Systems that carry performance ingredients, yielding lasting results. | |
| | Product Knowledge - Retail Module | Experience our Retail Product Collections skillfully developed for all skin types and skin conditions, transporting you from Essential through Advanced home-care regimens to achieve and maintain healthy, radiant skin. | |
| | Product Knowledge - Professional Module | Our Professional Module will set you up for success in the treatment room and empower you to enjoy customizing treatments for all skin types with specific skin conditions without a sweat! | |
| | The Client Journey - The Consultation | The Client Journey is a plan developed for you to help your Clients reach their ultimate skincare goals. Providing thoughtful, customized treatments year-round will set you up for success and keep your Clients satisfied and coming back for more. | |
| | | | |
| --- | --- | --- | --- |
| Time | Topic | Description | Register |
| | Contraindications, Allergy versus Reaction | Ensure the safety of your treatments by acquiring a deep awareness and understanding of your Client's skin, health, lifestyle, and products that may restrict or prevent you from providing treatments and retailing certain products to your Clients. Know the difference between Allergies and Reactions to enhance your skin analysis skills, and enable you to respond with confidence, resolving problems with speed and ease. | |
| | Skin Analysis and Determining Scope of Practice | Fine tune your ability to analyze the skin by increasing your awareness and understanding the depth and level of treatments you can provide and knowing when to refer your Client's for medical intervention. | |
| | Harnessing the Power of Vitamin A | Some Retinoid serums are better than others, and we bring you the Best! Mastering your knowledge of Retinoids, knowing the different types, who can use them and when, as well as how to customize a Retinoid Regimen for your clients and patients will effortlessly take your pro-skills to the next level! | |
| | How to Retail Hands on Home-Care | Assist your Clients by refining their home-care regimen and partnering with you to achieve optimum results getting them closer to their ultimate skincare goals. | |
| | | Q & A Session on DermaQuest Products and Treatments. | |
| | | | |
| --- | --- | --- | --- |
| Time | Topic | Description | Register |
| | | An Introduction to DermaQuest, leader in Plant Stem Cell Technology, Peptides and Antioxidants in products formulated manufactured and distributed under on e roof. Learn about our Advanced Delivery Systems that carry performance ingredients, yielding lasting results. | |
| | Product Knowledge - Retail Module | Experience our Retail Product Collections skillfully developed for all skin types and skin conditions, transporting you from Essential through Advanced home-care regimens to achieve and maintain healthy, radiant skin. | |
| | Product Knowledge - Professional Module | Our Professional Module will set you up for success in the treatment room and empower you to enjoy customizing treatments for all skin types with specific skin conditions without a sweat! | |
| | The Client Journey - The Consultation | The Client Journey is a plan developed for you to help your Clients reach their ultimate skincare goals. Providing thoughtful, customized treatments year-round will set you up for success and keep your Clients satisfied and coming back for more. | |
Time
Topic
Description
Register

Acne

The 4 Grades of Acne

Defining Acne, understanding the different grades and how to successfully treat current breakouts and prevent future breakouts for the healthier skin.

Rosacea

What Exactly Is It?

Recognize and understand Rosacea and learn about the different types and subtypes of Rosacea, how to customize treatments to soothe and calm the skin and knowing the importance of referring Clients to a Dermatologist.

Sensitive & Sensitized Skin The Difference

There is a difference between Sensitive and Sensitized Skin. Let's talk about it and identify the causes of inflammation and find lasting solutions to treat and nurture skin back to health.

Acquire a better understanding of the causes of hyperpigmentation, and learn about the ingredients, products and treatments developed to lighten blemishes and inhibit further trauma to the skin.